Gamemaker: Fully Customizable Path (Tile-based)
A downloadable asset pack
A piece of asset for gamemaker. This allow you to add an customizable path to your game. The packet include:
-Easy to implemented code
-Finding the shortest path by default, then can be further customize with mouse
-Tile-based Pathfinding for maximum efficiency
-Multiple setting for more complex customization
-Path and movement fully visualized with sprite
-And quality of life features such as: limiting the amount of cell the player could move, warning when the path is at its limit, dynamic path visual,...
How to use:
-Click the left mouse button for the first time to start drawing, the second time to confirmed your path and start moving
-Click the right mouse button to start editing, holding that button allows you make the path follow the cursor
-Use Backspace to delete the furthest cell
-Press 1-4 to change styles:
Loopable: the default setting, allow you to loop around previously occupied cells
Invisible: allow you to move through wall, but still stopping you from getting stucked
Backtrackable: completely remove the ability to delete cells with the mouse, therefor allowing you to even draw on the cell behind you
Unloopable: automatically shorten your path when it got on top of eachother
Disclaimer: you could always change between these 4 styles, midway. It has been tested for bugs multiple times but if you find any, please consider contacting me.
-Press Esc to reset
How to implement:
-Only the oPlayer and O_ini have code in them, you can freely transfer them to any other project, using the Add Existing option
-Please name the sprites as according to the codes
-You can customize the cell size in the Create Event of O_ini, other variables' are listed in the Create Event of oPlayer
How to download:
-Download the file, extract it
-Open Gamemaker and click on the Open icon below the Getting Started part
-Click on the gamemaker file
-Enjoy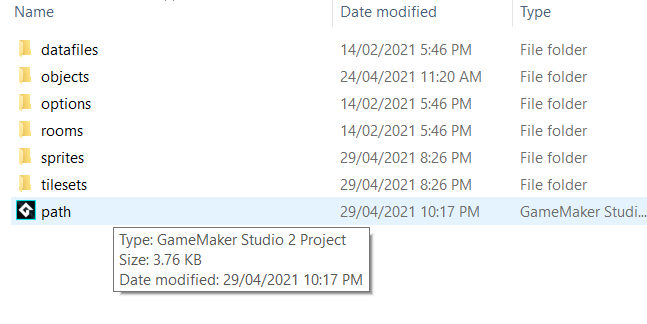 Purchase
In order to download this asset pack you must purchase it at or above the minimum price of $5 USD. You will get access to the following files: